Jay (Yair) Vilnai
Story Co-Creator
Tai Jimenez
Creative Consultant, Dance
Tai Jimenez began her dance training with Joan Millen Mesh and went on to study at the School of American Ballet, the Alvin Ailey American Dance Center, Laguardia High School, with Madame Gabriella Darvash and Ken Ludden. She was a member of the Dance Theatre of Harlem School Ensemble before joining DTH as Principal Dancer. Later, she joined Boston Ballet as a Principal. See more.
Paul Frasco & WetFold Origami
Origami Designer (creator of Dragon Whelp featured in the film)
Paul is an American origami designer focused on representational and animal designs. Paul's work has been featured in public spaces, museums and galleries around the country. See more.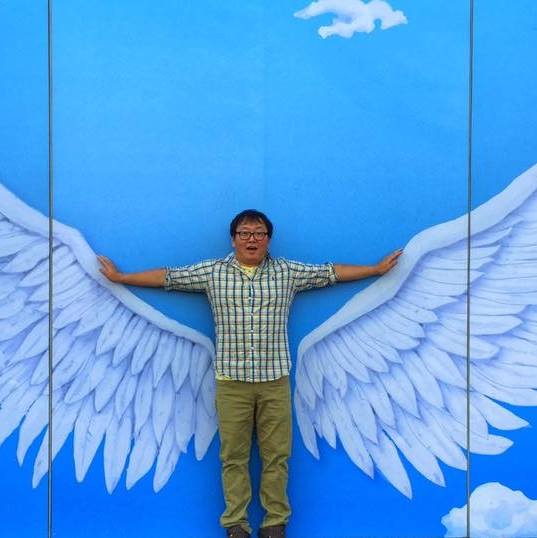 Sok Song
Origami Consultant
Sok is an Origami artist living in New York. Sok founded Creased magazine in 2001, after deciding that climbing the ladder of corporate America was not what he wanted to do for the rest of his life. Creased is a 12-issue publication dedicated to spreading the joy of folding to everyone, with Origami diagrams from creators all over the world. See more.
Gabriel Levey
Acting Coach
Gabriel Levey is a recent graduate from the Yale School of Drama, with an MFA in Acting. Born in Detroit and raised in Northampton Massachussetts, Gabriel recieved his BFA in Acting from Boston University, before moving to New York and beginning to forge a career as an actor and theatre maker. See more.
 
Molly Pearson & Leap Workshops
Production Consultant
Molly Pearson is a New York City based theater and film producer. She is the co-founder and co-Artistic Director of Partial Comfort Productions, a 3-time Drama Desk nominated and OBIE Winning nonprofit ensemble that The New York Times dubbed "the little company that could". See more.
Yael Nussbaum
Script Consultant
Yael lives in Ramat Gan, Israel, with her two children. Yael writes short stories and poetry and has won the Warren Adler Prize for Short Fiction, for her story "Pass the Fucking Salt" on coming out as a lesbian in a traditional Jewish family.